Hello to my fellow mom and/or pregnant friends spending endless hours browsing the internet for the baby products that will make their lives easier.
Look no further. I got you!
If you're looking for some practical items to add to your registry, or just some fun new things to buy for your baby, here is some inspiration for you!
From bows to toys to diapers to just random things, here are my favorites from all of 2018!
Check out my other post on my favorite products for brand new mamas, which were more practical must-haves specifically for your first few weeks at home with baby.
I hope you find some inspiration here for you & your sweet babe! And please share with me what your favorite baby products were in the comments below!
Journals are something I spent a lot of time researching because I felt like there aren't a lot of good ones out there that met what I wanted. Most of the journals I saw were either way too cheesy, or way too long & redundant. I wanted one that was pretty, simple, & easy to keep up with. This one checked all those boxes, & my husband & I love filling it out every month. It also has a section to fill out while you're pregnant.
I used a few different brands & styles throughout the year; this one by Lily Jade was by far my favorite because of convenience & practicality. My favorite feature is you can carry it 3 ways: a shoulder bag, a longer over-the-shoulder bag, & a backpack. Since a diaper bag is something you're going to be using constantly everyday, I recommend registering for a high-quality one like this for your baby shower, or investing in one yourself if you can afford to do so.
Super convenient drying rack & looks really cute too on your countertop. I may or may not also use it for wine glasses.
Guys, this thing is so clutch. You put it over your door knobs & it covers the latch so it doesn't make noise & wake the baby.
We lost it for a bit while we moved houses & my husband & I were legit panicked like WHERE. IS. IT. My mother-in-law made it for us. She sewed it by hand! But you can find them all over Amazon too!
These dolls are so gorgeous & well made. Plus they look beyond adorable in the nursery. They are handcrafted in Peru & the company donates 10 meals to children with every single purchase.
I'm making an effort this year to support more brands that give back like this one! Little details like that are so meaningful to me when I'm buying things nowadays.
It wouldn't be a baby favorites list without mentioning some bows (we all know I'm a little obsessed) For some reason, most bows with a thinner band were too tight on Ev's head (she got daddy's big ole head). Even when she was a newborn. These bows by Papiart are the only ones we could find that didn't leave an indent in her head. Plus they're super cute & SO affordable ($7 for 3 bows! crazy!) I love them on Evs & can't recommend them enough!!
Not glamorous, but finding the right diapers are oh-so necessary. We tried SO many brands, but always went back to Pampers Swaddlers.
They were the ONLY brand that didn't cause us problems with leaks or blowouts. I've price checked everywhere & they are actually the cheapest per diaper on Amazon, I have them set up on a subscription & get them delivered once a month.
I also mentioned it in my Must-Haves for New Mamas post, but I had to mention it again because it's genuinely been a total staple for us. We used our DockATot from when Evs was 0 months all the way until 7 months & had dozens of different uses for it. I go into more details on what those uses are in my other post.
Moby Baby Carrier & Wraps
Another repeat from my New-Mamas post, but I absolutely adored my Moby wraps all year long. Plus their baby carrier with the hip seat is the most comfortable one we've tried by far & can be worn so many different ways. Hubby loves it too!
I don't know what it is about this darn giraffe, but babies are OBSESSED with it. It's been Evelyn's favorite toy since she was 2 months old.
She also chews the crap out of it when she's teething, it feels good on their gums.
All of my mom friends also have babies obsessed with Sophie the Giraffe. There's just something about her.
Thank you for reading mama!
I hope you found this helpful! Do you love any of these baby products, too? I'd love to hear from you, leave a comment down below!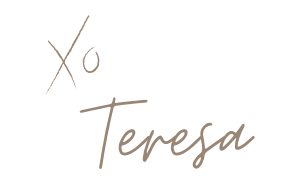 Thank you for taking the time to read my little space on the internet. I'm a digital creator, blogger & environmental advocate.

about
,
baby
,
baby favorites
,
baby gear
,
baby girl
,
baby must
,
baby must haves
,
baby produccts 2018
,
baby products
,
baby products that make motherhood easier
,
baby registry
,
baby registry must haves 2018
,
baby shower
,
baby showers
,
baby sleep
,
diaper
,
diaper bag
,
diaper changes
,
easy
,
favorite
,
favorite baby
,
favorite baby items
,
favorite baby products
,
first
,
girl
,
lily jade
,
lily jade diaper bag
,
link
,
little
,
little one
,
love
,
moby
,
moby diaper bag
,
moby wraps
,
mom life must
,
mom life top
,
moom life must haves
,
most useful baby products
,
my favorite baby
,
need
,
new baby products 2018
,
newborn
,
newborn must haves 2018
,
parents
,
play
,
products
,
seat
,
sleep
,
sound machine
,
swaddle
,
things