Second Baby Registry Essentials
Second time mom? Let's talk baby registry.
Chances are, you've already got a lot of the essentials from your first baby. And as a second-time parent, you know what works for you and what doesn't. You know what you're doing. And you know what you want!
And if you're anything like me, for your second baby, you don't want to be overwhelmed with a bunch of things you don't need. You just want the essentials that you know you'll actually use.
In this post, you'll read some of the items my husband & I chose to register for and/or purchase ourselves for our second baby.
For Product Recommendations From Our First Baby, Check Out These Posts:
Click To Navigate The Post:
Can You Have A Baby shower for Your Second Baby?
You can absolutely have a baby shower for your second baby!
We chose to have a coed baby sprinkle, which is a smaller, more casual version of a baby shower. I had an organized, fancy, girls-only baby shower for our first baby, and it was amazing. But this time we wanted to make it more of a casual, family day and invite the guys and kids, too.
Another option is a 'diaper shower.' This is similar to a baby sprinkle, but on your invitations, you ask guests to bring diapers as gifts. And you wouldn't need a registry at all.
My biggest piece of advice: do whatever makes YOU happy! This is YOUR time, don't listen to anyone else. Do what makes you the most excited!
This is the text we put on our baby sprikle invitations to give guests an idea of what to expect. We found inspiration on Pinterest and put it together to match the vibe we were going for:
Baby brother is on his way, let's celebrate with a special day!
Big sister Evelyn has plenty to share, this is only a sprinkle to show we care
Diapers, wipes, or an outfit or two. But most importantly, we hope to see you
(Guys and gals and bring the kids, too!)
Second Baby Registry Essentials
First things first. Diapers and wipes are the most common gifts people will bring you for your second baby. (And for good reason!) So on your baby registry, put your preferred brand of diapers and wipes as the first items.
I'll use any brand of diapers that we have on hand. I don't discriminate. But we did have the best luck with leak protection using Pampers Swaddlers and therefore that's what we most preferred. We put them on our registry, and therefore that's the diaper brand we received the most of.
Baby Clothes And Accessories
You may have a lot of clothes you can reuse from your first baby. Or maybe you don't. Either way, a lot of our clothes from our first baby are milk-stained or gross, especially from the 0-6 month size, so we wanted to register for some fresh clothes for the new baby.
As a second-time parent, you probably know exactly what types of baby clothes you like by now, too. So on your baby registry, give your family and friends an idea of what sizes, styles, and colors you'd like them to buy you.
Here are some of the clothes and accessories we chose for second baby:
Give me all the zip up onesies! They make late-night changes so much quicker and easier. Here are our favorites:
Knotted gowns are so dang cute for day-time wear and for photoshoots! I love these knotted gowns by Copper Pearl because you can get matching hats and swaddles. These are also what we got for baby's hospital announcement photo!
A must-have for any newborn. And somehow all of our first-born's pairs are missing one, so we registered for another multi-pack of cute colors.
(Seriously though, where do all the missing socks disappear to??)
All our bibs from our first baby are stained and gross, so we threw them away and registered for a few new ones.
I love these bibs by Aden and Anais
Inside, babies little heads get cold. And outside, they need lots of extra sun protection (especially if you live in Florida like we do!) Here are some of our favorites we got for the new baby:
We already own diaper bags from our first baby, but after learning what we liked and didn't like about them, we both wanted an upgrade. We definitely like having our own bags instead of sharing one.
And if you are able to, I highly recommend investing in (or registering for) a high quality diaper bag that ticks all your boxes. Since it's something you'll be using all day, every day!
Here are the diaper bags we chose for our second baby!
I love my Lily Jade diaper bags. I used one with my first baby, too!
For baby number 2, I specifically wanted a new bag that could be carried multiple different ways.
The Lily Jade Anna bag can be a shoulder bag, a backpack, or carried with the top handle. It's super high quality and the pockets/organization are perfect for two kids.
For dad, we are obsessed with the Axis bag by Petunia Pickle Bottom.
The pockets and compartments are perfect (every parent knows the importance of that!) and the bottom section is fully insulated. Plus, it's still really stylish.
It's the perfect diaper bag for dad (or mom!)
As a second-time parent, you probably already own a lot of the baby gear essentials like an infant car seat, white noise machine and baby monitor.
With that said, if you're anything like us, you'll want to sell some of the gear you ended up not liking for our first baby, and upgrade to better ones. Here are the baby gear items we registered for and/or purchased for our second baby.
My favorite baby carrier brand is Moby, they have a lot of carriers, wraps and slings to choose from. So there's something for everyone. Here is what I got for second baby:
Classic Wrap in Pear (they also have new Disney prints that are SO cute!!)
Ring Sling in Pewter
We also own the Moby 2-in-1 Carrier from first baby and will totally be using this again too. I have to mention here because it's the best!
We wanted to upgrade our high chair from first baby. We wanted something more sleek and easy to clean. So we sold our old one and got The Chair by Lalo.
It's a 2-in-1 high chair and play chair. It's minimal, stylish and easy to clean!
Upgrading to a double stroller can be a big investment. So like most moms, I spent a LOT of time researching this. We decided to upgrade to the Orbit Baby double stroller.
We chose this because of the modular system. It can be used a single or double stroller. Plus, the stroller and car seat are interchangeable on both bases, and can be rotated 360 degrees. The design is really cool and unique, I highly recommend you check them out.
Specifically, we got the Stroll & Ride Travel System with the Helix+ Double Attachment
This Changing Basket by Tribecatribe might be my favorite item on the list! Looks so cute in the nursery plus it can be carried around the house as a baby lounger.
We didn't have a bottle sterilizer for our first baby, and everyone has been raving about how they make life easier. So we had to get one this time around!
We got this one by Baby Brezza – it's been highly recommended to us by, like, dozens of other parents!
I love the Cuddle + Kind brand so much! Their values are incredible. Not only are the dolls handmade with natural, safe cotton, but they're made by artisans in Peru who are provided with a sustainable, fair trade income.
And on top of that, with each purchase, they donate ten meals to children in need. They've donated over 17 million meals! Amazing.
Did I mention the dolls are super cute?
What are the items you registered for your second baby?
I hope you found this list helpful! You've got this, mama!
Sending you and your soon-to-be little one all my love.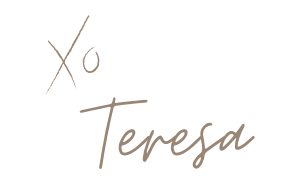 Thank you for taking the time to read my little space on the internet. I'm a digital creator, blogger & environmental advocate.