Click To Navigate The Post
Top 10 Must Haves For New Moms
I'm going to skip the super obvious items like diapers, wipes, car seat, pacifiers, etc. This list includes various other products that were lifesavers for us during our daughter's first couple months of her beautiful little life.
And I'll make sure to include the link to each product, of course!
Quick disclaimer…
every baby & family are very different, so while these products worked for us, they may not work for you, and that's okay. There are a thousand lists like this out there, & some products on those other lists didn't work for us, and that's okay too.
My intentions with this list are NOT to say "OMG YOU NEED THIS"… but rather to share what helped us in the hopes that it may help you, too.
Essential New Mom Pro Tip: Check Return Polices!
Since there's no way for you to know what type of baby you're gonna have beforehand (wouldn't that be nice!) I would recommend making sure the store you purchase your baby items (or your baby registry) has a good return policy of at least 90 days (Target & Amazon were our two main go-to's).
I can't even begin to tell you how many items we returned/exchanged in those first few months; things we bought that we thought we needed but ended up not working for us.
Also, make sure to keep the packaging of everything you open, just in case you do decide later to return it. I kept a crate in our nursery closet where we threw empty packaging so it was easy to find later.
I hope this list of must- haves for new moms help & I'd love to hear from you if any of these were helpful to you too. I wish you all the happiness in the world with your new sweet baby!
If you're looking for more mom recommendations, I have more Motherhood posts you can check out here!
I hope you found this Must Haves for New Moms list helpful, mama! You've got this. Sending you and your little one all my love.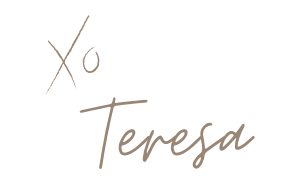 Thank you for taking the time to read my little space on the internet. I'm a digital creator, blogger & environmental advocate.

baby
,
baby carrier
,
baby favorites
,
baby gear
,
baby girl
,
baby items
,
baby must
,
baby must haves
,
baby names
,
baby organization
,
baby products
,
baby products 2018
,
baby products that make motherhood easier
,
baby registry
,
baby registry must haves
,
baby shower
,
breast pump
,
breastfeeding
,
car seat
,
changing pad
,
changing pad liner
,
diaper
,
diaper bag
,
diaper change
,
diaper pail
,
diapers
,
favorite baby
,
favorite baby items
,
favorite baby products
,
first
,
food
,
getting pregnant
,
haves
,
home
,
little
,
little one
,
love
,
mom life must haves
,
mom life top
,
mom must haves
,
moms
,
most useful baby products
,
need
,
new baby
,
new baby products
,
new mom
,
new moms
,
newborn
,
newborn must haves
,
nipple cream
,
noise machine
,
nursing
,
nursing pads
,
nursing pillow
,
parents
,
pregnancy
,
pregnant
,
white noise
,
white noise machine