Homemade, Healthy Iced Coffee Recipe
I have been on the hunt for the perfect homemade & healthy iced coffee recipe for years. I wish it was as easy as chucking ice into a glass of hot coffee (let's be honest & admit we've all learned that lesson the hard way.)
Cold brew coffee in your french press is the way to go. It's cheap & easy & super yummy! I make a big pitcher on Sunday & keep it in my fridge for the week.
Remember: the difference between healthy iced coffee and one that's not-so good for you are the sugar and the calories. Those drinks at Starbucks taste so good because they're packed with sugary syrups.
This recipe will show you how to get a good, strong cold brew to simply mix with your milk of choice. You can certainly add sugar at your discretion! Just be mindful of it. Life is all about balance, after all.
I have been testing & experimenting with iced coffee recipes for years. I will share my process & along the way I'll also share how you can customize this coffee recipe to meet your personal coffee preferences!
Ground coffee beans – I get Starbucks ground coffee at my local grocery store. I've tested dozens of brands & blends over the years, there are lots of good ones. You can get whatever you want here just make sure it's ground coffee & not whole coffee beans (I've made that mistake many times!)

**You can buy whole coffee beans if you have the capabilities to grind them yourself! Your coffee will have even more flavor & taste even better this way.

French Press – I bought mine on Amazon (exact link here), but you can also find them at the grocery store in the coffee section or at stores like Walmart/Target. (Mine makes 4 cups max, so get a bigger one if you want to double or triple this recipe to make bigger batches)

Water

Milk of choice (I typically use either almond or oat)

Coffee creamer if you prefer it sweeter (make sure to get one that's lower in sugar otherwise this won't be a healthy recipe!)

Pitcher
Add 1/2 cup of coffee grinds & 4 cups of water into the french press & give it a good stir. Some coffee will float to the top, & that's fine, just make sure to stir it & get all the coffee wet.
Cover with some plastic wrap & pop it in the fridge. Let it sit for 24 hours
(You can experiment with letting it sit for shorter or longer than 24hrs depending on how strong you like your coffee!)
Remove the french press from the fridge, add the plunger & push down until the coffee grinds are pushed all the way the bottom.
Pour the coffee slowly into your pitcher. Avoid any coffee grinds escaping into the pitcher. Use a cheese cloth if you have one.
Assemble Your Healthy Iced Coffee!
Grab your glass & fill it about half way with ice (don't add too much ice because it will water down your coffee)
Then add your cold brew! Leave your desired amoumt of space for the milk or creamer.
I prefer my coffee to taste strong & not overpowered with milk, so I use the proportion of about 70% coffee to 30% milk. If you don't like your coffee strong, do more like 50%-50%.
Play around with the proportions until you find what you like!
The final step is to add a dash of your coffee creamer if you prefer it a little bit sweeter! You can also add sugar, if you prefer.
Play around with the details & proportions to find your perfect healthy iced coffee!
You can store the pitcher of cold brew concentrate in the fridge for up to a week! (You can double or triple this recipe to make even more if your French Press is large enough)
I hope you enjoyed this recipe!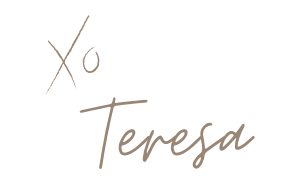 Thank you for taking the time to read my little space on the internet. I'm a digital creator, blogger & environmental advocate.

almond milk
,
brew
,
brew coffee
,
brew concentrate
,
calories
,
coconut
,
coconut milk
,
coffee
,
coffee drinks
,
coffee ice
,
coffee recipe
,
coffee recipes
,
cold
,
cold brew
,
cold brew coffee
,
cold brew concentrate
,
cold brewing
,
cubes
,
drink
,
drinks
,
easy
,
green tea
,
healthy
,
healthy iced
,
healthy iced coffee
,
homemade
,
homemade cold
,
homemade cold brew
,
homemade iced
,
ice cubes
,
iced
,
iced coffee
,
iced coffee recipe
,
iced coffee recipes
,
mason jar
,
mason jars
,
milk
,
oat milk
,
recipe
,
recipes
,
simple
,
sugar
,
syrup
,
time