Christmas Gift Guide For Everyone On Your List
This ones a total hit — literally.
Trust me on this one. Buy a NERF gun for each guy in your family & wrap them up separately under the tree. Hand them all out & tell the guys to all open at the same time. Trust me – you'll want to take cover!
I did this last year for my dad, brother, & husband, & everyone absolutely loved it. Only problem was, I didn't have one to defend myself!
for the one who already has everything
Whenever they want something, they buy it (must be nice.) For the person that already has everything they want, get them something sentimental… something that money can't buy.
These gorgeous necklaces can be customized front & back. Get one made with their name, birthdate, child's name.. anything! It will be truly special because it's not something they would buy themselves.
It's stylish.. it's comfy.. it matches absolutely everything.
The fashionista can never have too many scarves… it's foolproof!
for your parents and grandparents
These custom little books are the perfect thoughtful gift for anyone in your immediate family. It will mean the absolute world to them that you spent the time to fill it out. Plus, they are super fun to go back & read on Christmas days for years to come.
These Yeti mugs come in all sorts of colors and are a foolproof gift idea for the coffee-lover in your life. Yeti's are known for keeping drinks hot/cold for literally hours.
If anyone wants to get me one of these for Christmas, go right ahead…
You can't go wrong with this beautiful macrame planter – they are super trendy right now. Grab one for your friend that is obsessed with scrolling Pinterest & getting new ideas for decorating their home. (Okay so that's basically every single person but you get my drift.)
Buy a cute little plant for it, or just leave it empty for them to fill how they please!
That first Christmas together is terrifying. What on earth do you get them?
I found this awesome little Etsy shop that puts city maps onto wine glasses, whisky glasses, flasks & more. Find out where they were born, or their favorite place to visit, or just somewhere that's special to them for whatever reason. These are bound to make a loving impression, since they are not only super trendy, but they are thoughtful & practical!
For practical & trendy (& super affordable) gifts for your BFF's, buy a pack of glass water bottles & customize them for each of your friends. I kept it simple & just wrapped each with a pretty bow & a cute gift tag. But you can also fill them with something, or even buy custom decals to put on the glass!
I don't know about you other married folks out there, but after several Christmas' together, gift buying just gets boring & ideas become slim.
These Night Sky Framed Photos are a gorgeous gift idea for your spouse. Customize one of the night sky on your wedding date, & hang it in your home as a beautiful & unique keepsake of that special day.
I hope you enjoyed this Christmas Gift Guide! What's on your Christmas list this year?
Merry Christmas and Happy Holidays!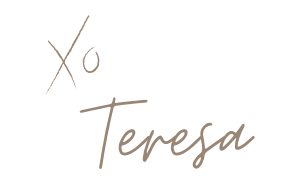 Thank you for taking the time to read my little space on the internet. I'm a digital creator, blogger & environmental advocate.