Moon Necklace and Keychain
For men or women, you can never go wrong with giving jewelry on Valentines Day. Make it really meaningful with a custom piece that features the phase of the moon from a special date in your relationship – such as an anniversary, birth of a child, etc.
**Bonus points if your last name is MOON hehe 🙂
For her, this gorgeous locket comes in stainless steel, gold & rose gold.
For him, you can get your moon phase on this beautiful keychain.
How fun is this cork globe! If you love to travel together, this would be the perfect gift!
Give it to your spouse/partner on Valentine's Day & spend some time that evening pinning all the places you've been in one color, & places you want to go in another color. It's a special gift that they will adore, & you'll both be able to enjoy for years to come.
"What I Love About Us" Book
These little books are always a total hit. They're very thought provoking to fill out & it's fun to let your personality shine through in your answers. You can make lovey-dovey, sassy or as just play silly as you please!
I gave one of these to my husband a few years ago & we have good laugh each year when we read through it again.
(Keep this in mind: I don't think this is a good gift idea for someone you've only been seeing for a short time, as there are 50 pages of answers to fill out and you might struggle to come up with enough to fill it up!)
I designed this gift basket myself, full of little goodies any wine-lover is sure to enjoy. You can customize it to match their preferences and/or to meet your budget.
My basket shown here includes a monogrammed wine stopper, aerator, electric bottle opener &, of course, my husband's favorite bottle of wine.
Some other ideas of other things you can add are chocolates, cheese & crackers, or a nice smelling candle. And this monogrammed wine glass would also be a cool addition!
Happy Valentine's Day Everyone!
What do you think of these gift ideas? Let me know in the comments!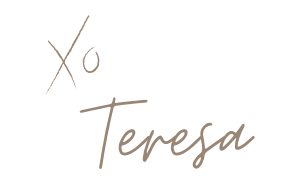 Thank you for taking the time to read my little space on the internet. I'm a digital creator, blogger & environmental advocate.

gift ideas for her
,
gift moon
,
globe gifts
,
globe gifts for him
,
moon gift ideas
,
moon gifts
,
moon gifts for him
,
moon phase
,
moon phase gifts
,
moon phase gifts for him
,
thoughtful valentine day gifts for her
,
thoughtful valentine day gifts for him
,
thoughtful valentines
,
thoughtful valentines gifts for him
,
valentines
,
valentines day
,
valentines day gift ideas
,
valentines gift ideas
,
valentines ideas
,
valentines ideas for him
,
wine lover
,
wine lovers gift basket