to all the amazing mamas out there! ​
I've partnered with Polaroid today to share this fun little Mother's Day DIY! It's super easy – I simply arranged little photos of my daughter into a heart shape and put them in a frame. There are a ton of different creative ways to make it your own! And if your kids are old enough, you can make it a fun family project!
I hope it inspires you to do a fun little project for Mother's Day! If you try it, I'd love to see how it comes out!
You'll need: Photos; Background (paper, canvas, etc.); Frame (optional)
Firstly, decide how you want to print your photos. I'm printing them myself & featuring the Polaroid Mint instant digital pocket printer! If you don't have a portable printer, you can print them on your home printer, or order them online!
Then choose what to use to display them. I chose to use an unused 16x22in frame I had lying around.
Then for the background, I decided to just use the back of the print that came in the frame. Some other fun ideas are a blank canvas, a piece of wood, or a cork board!
If you're printing at home, arrange your photo paper onto your background into the exact shape you want, that way you know exactly how many photos to print. (TIP- snap a quick photo of it so you can reassemble the exact shape later!) I chose a heart shape, but if you're doing it with your kids you can simply do a circle or a square, or even a fun shape like a butterfly!
If you're ordering your photos, skip this step for now & do it later once you have your photos. (Assume you'll need 24-30 photos if you're doing a similar shape to mine – which used twenty-four 2x3in. photos.)
I created a specific album on my phone, then started scrolling, saving my favorites into the album along the way. After I finished, I had saved over 60 photos, but I only needed 24, so I went back to the album and narrowed it down to 30, so I had extra just in case I needed them.
This was the best part of the entire project, I loved reminiscing over all my old photos with my husband!
I printed my photos straight from my phone on the Polaroid Mint instant pocket printer using their iPhone app (don't worry, they also have one for Android users, too!). It was seriously so easy! The printer is smaller than my actual phone and it's so portable, it's really cool!
If you're ordering your prints, make sure to order extra, just in case! They are only a few cents each, and you can give away the extras to family & friends! 🙂
I referred back to the photo I took of my original design, and then simply stuck the photos onto my background! The Polaroid photo paper has a sticky back and makes it really easy! You can also use tape if your photos don't have the sticky back.
I also wrote the date on the back of my collage, so we will always remember when it was made!
I just love how it looks in my home. It's such a special keepsake.
Thank you to Polaroid for collaborating with me on this Mother's Day DIY! If you'd like to see more of their projects, check out their blog here.
Thank you for reading, friends. See you next time!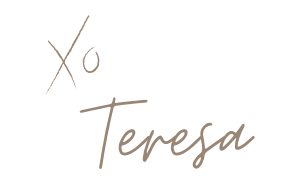 Thank you for taking the time to read my little space on the internet. I'm a digital creator, blogger & environmental advocate.

diy
,
diy collage
,
diy gift
,
diy photo collage
,
diy photo collage gift
,
diy photo collage gift ideas
,
diy photo collage on canvas
,
gift ideas for her
,
heart
,
heart photo collage diy
,
mint printer
,
mothers day collage
,
mothers day photo collage
,
my collage
,
my photo collage
,
photo collage
,
photo collage canvas
,
photo collage canvas diy
,
photo collage diy
,
photo collage diy gift
,
photo collage gift ideas diy
,
photo collage ideas diy
,
photo collage printer
,
photo print
,
polaroid
,
polaroid mint
,
polaroid mint instant digital pocket printer
,
polaroid mint instant photo printer
,
polaroid mint pocket printer
,
polaroid mint printer
,
polaroid mint printer paper
,
polaroid mint release date
,
polaroid photo
,
polaroid printer
,
quick photo collage
,
where to buy polaroid mint printer