Here are my 5 best Instagram video editing apps! These are my 5 most-used apps to shoot and edit videos straight from my phone and create next-level video content to post to my social media.
Want to also get some tips for shooting photos from your iphone? Check out this post.
Alright, let's get straight to it! You'll be a pro video editor in no time!
The Best Instagram Video Editing Apps
Inshot is, in my opinion, the current front-runner of all the video editing apps. It's a powerful and versatile video editor that allows you to piece multiple clips together into one high-quality, professional video. Inshot is the main app I use to edit my TikTok and Instagram videos from my phone.
I love the audio features! Add music and/or a voiceover to videos
Crop and adjust your clips size & frame
Trim, split & merge multiple videos & piece them together
There are a ton of fun transitions and special effects you can apply to your videos. They make your transitions look like you put a ton of time into it when you actually just made one single click!
Add filters, effects, text, stickers, etc. to your clips
I use this to edit video posts for my Instagram feed, stories, IGTV, Tiktok and Pinterest. Literally everything except YouTube.
Cost: The free version is great, you'll just have a small watermark on all your videos. You can get a free trial of the Pro Version, and to subscribe to Pro it only costs $3.99 a month or $14.99 a year. (I rarely pay for apps, but I'm all about paying for ones that I use every single day like Inshot.)
Available on: iPhone and Google Play
Side note: For anyone with an Adobe subscription, you can also try an app called Adobe Premiere Rush that's very similar to Inshot. I've been experiencing with it for the last few weeks. I haven't switched entirely from Inshot though. But Premiere Rush is really powerful editing software. If you want to try it out, you can get it on both iPhone and Google Play.
Tezza is an editing app that allows you to edit a single video with fresh presets and editing tools.
This is the app I use to add filters to my footage
You can also make custom color adjustments to your clips (exposure, contrast, shadows etc.) which is an amazing feature to be able to do from a phone.
Add video effects like dust, vintage film, frames, subtitles & more.
Cost: $3.99 a month, or $39.99 a year. There is no free version.
Available on: App Store and Google Play
This is a really fun app to create a hyperlapse straight from your phone. A hyperlapse is a basically a moving time lapse. The app's design is extremely simple, minimal and straight-forward, so it's really easy to use for all levels.
I film my hyperlapse's straight in the app using it's built-in camera
It will automatically add stabilization to your video. I still recommend using two hands to hold your phone to keep your filming very smooth
You can select the speed of the video (up to 12x faster). It shows a live preview so you can view each speed before choosing.
I often use Hyperlapse to film video clips to post to my Instagram Stories. And so many people respond to these stories asking how I make them!
This app is amazingly powerful, I can't believe it's on a phone & it's free! A Stop Motion is a video that compiles a series of individual photos into a video to create the illusion of movement.
How to create a stop motion: shoot frame by frame, slightly moving the objects in between each frame. The app collects these frames and assembles your movie for you.
Shoot in 4k and manually control the camera settings (amazing!)
There are composition guides on screen so you can slightly see the last frame as an overlay to help you set up the next frame
Add sound effects, music, titles, credits, etc.
Tip: You must use a sturdy tripod for a stop motion video. I also recommend using a bluetooth remote so you don't have to touch your phone at all; your phone's headphones work as a remote too!
Here is a more in-depth video tutorial I found online on how to use the Stop Motion app
05. The Camera Your Phone!
It's technically an app too! And it's absolutely in the top 5 best instagram video editing apps! I personally have an iPhone, but I've played with Android phones that also have these same features.
Create A Time Lapse – (shown below) your phone takes photos 6 seconds apart, and the app automatically compiles the photos into a high-quality time lapse
Video – in regular video mode, tap the top right of your screen to shoot in HD quality and change the frames per second.
Slow Motion – the slow motion capabilities on phones are amazing. On the top right of the screen, tap to choose how many frames per second (recent iPhone models have both 120 and 240 fps)
***Pro Tip: For a cinematic slow motion video (shown below), turn your phone upside down, lower it down to the floor and shoot sliding your camera right along to ground.
I hope you found this helpful! I'd love to hear what YOU think is the best Instagram video editing app! I'd also love to hear what other apps yo use that I didn't mention on this list – I love trying new ones! Leave them in the comments!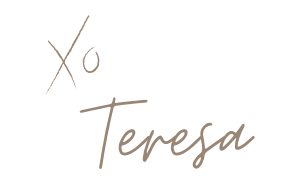 Thank you for taking the time to read my little space on the internet. I'm a digital creator, blogger & environmental advocate.

about
,
adobe premiere
,
adobe premiere rush
,
android
,
apps
,
audio
,
clips
,
content
,
editing
,
editing apps
,
editing software
,
editor
,
editor apps
,
features
,
filters
,
footage
,
free
,
free version
,
free video
,
google play
,
instagram
,
instagram stories
,
instagram video
,
instagram video editing
,
instagram video editor
,
iphone
,
love
,
people
,
post
,
premiere rush
,
social media
,
special effects
,
stories
,
time
,
time lapse
,
video content
,
video editor
,
video editor apps
,
videos