Lifestyle Favorites of 2018
Here are some of my lifestyle favorites from 2018!
A little bit of everything — from beauty to fashion to electronics to totally random stuff! I only included items I genuinely use & love… I don't care if it's "trendy" or not!
No long intro, let's get straight to the favorites!
It's pricey, but I swear by this stuff. I used it all over my body during pregnancy & after. It's a miracle worker for dryness, cellulite, stretch marks, saggy skin, so much more. I will use it forever.
I don't like toners because they feel so harsh. This one has zero alcohol & feels very gentle. First I wash my face with a cleanser, then I use this on my face & neck with a cotton pad. Then finish with moisturizer.
I use mason jars like 90% of the time for leftovers to keep in the fridge. They easily replaces plastic tupperware, ziploc bags, and the plastic wrap you put over bowls. See my blog post here for more ways to significantly reduce the use of plastics in your home!
My skin LOVES this stuff. I use it every single night as my moisturizer on my face & neck. This is another product that when I forget to use it, I can definitely tell the next day.
I'm so glad I invested in these a few years ago. I've had this same pair for over four years & they still feel brand new. I've worn them all over the world on my travels, I wore them through all 9 months of pregnancy, I wear them around the house every single day… I seriously can't sing their praises enough. They're worth every penny.
Same thing with makeup brushes! I spray painted the rims rose gold to add a cute, feminine touch!
I still love my original converse, but when they came out with the slip-on style it was a total game-changer for this lazy girl!
(PRO TIP: I bought them in a kids size & saved like $20! I'm a women's size 8 – i got them in a children's size 5 & they fit perfectly. CLICK HERE to shop them kids sizes!
Just a simple & practical hair clip (a mom-life essential!) I adore this tortoise-print clip from J-Crew that I got as a gift, but you don't need to spend $20 to get a good one.
Recently, I've become much more aware of how harmful items like plastic straws can be to the environment, so I'm trying to be more mindful of my personal contributions to that.
I keep these stainless steel straws in my handbag so I don't have to get plastic straws in my drinks at places like Starbucks or at restaurants.Then we use THESE reusable plastic straws at home.
This one's super random, but I'm seriously obsessed with mason jars.
I keep various sizes in a cabinet & find myself reaching for them multiple times a day. We use them for so many different purposes…
We use them for our drinking glasses, food storage instead of tupperware, vases for flowers, diy candles, measuring liquids when cooking, toothbrush holder… for more ways to use them, read my whole blog post dedicated to mason jars.
I don't know why we ever used anything else. Makes cooking SO much easier & cleaning up a breeze.
It's not cheap, but if you're a coffee-addict then it's well worth the investment! (I've tried these knock-off pods & they are way cheaper but admittedly aren't as good as these Nespresso ones.)
I invested in a nicer camera earlier this year so we could have lots of nice family photos of our new baby & I have really enjoyed learning the basics of photography & lenses. This lens is super easy to use & very versatile, & I would highly recommend it for beginners like myself!
I've been using Lightroom on desktop for years, it's so convenient now that you can use it on your phone too! It's truly amazing how powerful it is. I love learning new ways to use it!
Oh & hey, 2020 update here, go check out my new presets for the Lightroom mobile app! They are one-click edits for your photos!
Were any of these also your favorites of the year? Let me know in the comments below!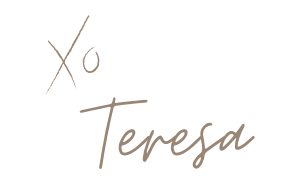 Thank you for taking the time to read my little space on the internet. I'm a digital creator, blogger & environmental advocate.