TOP 10 CASUAL PREGNANCY DRESSES
Mama, if you're anything like me, you basically live in dresses during your pregnancies.
Pants are overrated. And super uncomfortable.
Here are my top 10 favorite dresses! I've bought & returned a lot during my pregnancies, so hopefully I can save you some troubles in that department!
I've included a combination of maternity and non-maternity dresses. There's something on here for every body type and trimester! And I've organized them in sections based on style.
I hope you find something cute! Thanks for reading, mama!
For More Mom Recommendations, Check Out These Posts:
Click To Navigate The Post:
Favorite Casual Pregnancy Dresses
My Most Worn Dress! (by far)
I've lived in this black maxi. Honestly, I probably wear it 3-4 times a week! It's not a maternity dress, but it stretches to fit the bump perfectly and it's super flattering.
A few pieces I style it with:
t-shirt (knotted on top of belly)
This maxi dress is another one of my most-worn dresses! It's a looser-fitting, boho-style maxi dress. Also non-maternity but plenty of room for the bump! Lots of different patterns and styles available. It's very loose-fitting, so no need to size up.
Oh, and it has pockets!
This maternity dress is such a flattering style and color. It's a v-neck tank dress and looks so cute styled with a fedora hat!
This sleeveless bodycon dress is so flattering! It's non-maternity. It's the perfect length, plus it's thick and not see-through at all. Also, it's so affordable on Amazon.
It's not something I would've bought based on the photos alone on Amazon! But the reviews are incredible, and I'm so glad I bought it! Make sure to size up 1 or even 2 sizes! I'm normally a size small. I bought this in a medium and it was fine, but I could've easily worn a large too!
Brown Basic Maternity Dress
This maternity dress is $7 and as basic as it gets, and I love it. It's a form-fitting brown maternity dress. Lot's of room for the bump. Lot's of different ways to style it.
Black Basic Maternity Dress
This black bodycon dress is the same as the previous brown one. Another $7 basic must-have from Shein.
This one is a thinner material than the brown one, and not as much room for the bump. But it's also a tad longer, too.
I love this dress! It's so cute and flattering. It's not a maternity dress, but looks so cute with the bump. I get so many compliments when I wear this one.
The slit is high, and the neckline is low cut, it's definitely more of a sexy dress! But it's a cotton dress, so pair it with a cute cardigan and you're looking so cute for brunch.
I didn't realize how many Shein dresses were on this list! Here's another $11 non-maternity dress from the site. Super cute with the slits on the sides. No need to size up unless you want a looser fit.
This relaxed-fit column dress by Ingrid & Isabel is perfect. It's super high quality, extremely comfortable, and definitely in my top 3 most-worn dresses during my pregnancy!
Another affordable non-maternity dress on Shein. Super comfortable and lot's of colors to choose from.
Top 3 alert! This dress is so cute! Get it!
I get loads of compliments when I wear this one. Non-maternity, lot's of colors to choose from, and only $13.
Okay, so that was technically 11 and not 10 dresses, whoops 🙂 I hope you enjoyed the list and found something cute for your pregnancy!
What are your favorite pregnancy dresses? Share below!
Thank you for reading xx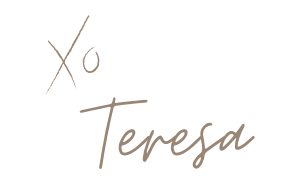 Thank you for taking the time to read my little space on the internet. I'm a digital creator, blogger & environmental advocate.