Mama – congratulations! You're here for product recommendations for your pregnancy – I've got you! Here are some products I found to be extremely helpful during both my pregnancies and all 3 trimesters.
Important note: every pregnancy is different. Every body is different. For example, those big trendy body pillows just didn't work for me in either pregnancy, but loads of people swear by them. So be prepared for some trial and error to find what works for you – and make sure everything you buy has a good return policy!
I hope you find something helpful here for your pregnancy! Congratulations again, mama!
For More Mama Recommendations, Check Out These Posts:
Click To Navigate The Post:
A REALLY Good Water Bottle
Ice cold water… always!
I literally carry this with me 24/7 while I'm pregnant and cannot live without it. And if you're anything like me, anything less than freezing cold water just won't go down well.
This stainless steel tumbler is an affordable version of those expensive brands. It's nice and big (30oz) and your ice won't melt, even overnight! So your water is always ice cold.
I can't live without this, that's why it's first on the list!
Once belly starts to grow and get heavy, I found wearing a belly band to be extremely comfortable for when I'd be standing or walking around for longer periods of time. (I did not like to wear it while sitting down)
And in my opinion, you don't need to spend a ton to get one that works well. I tried several of them in various price ranges, and my favorite was actually the least expensive one on Amazon! Linked here
Like I mentioned in the intro, those big body pillows just didn't do it for me. I much preferred this smaller wedge pillow. Here's how I used it:
1st/2nd Trimester – I had it underneath my pillow to help keep me at a slight upright angle while asleep at night. This helped a ton with my (unfortunate!) constant nauseous and heartburn. Laying flat just wasn't an option.
3rd Trimester – If you're also a side sleeper, like I am, try sleeping with this pillow underneath your belly. I found that extra support very comfortable in my final trimester once my belly was bigger.
As your baby bump grows and your skin stretches, apply your moisturizer/oil of choice multiple times a day to keep your skin extra hydrated. I apply daily from day one I find out I'm pregnant. Then in my final 3 months of pregnancy, I apply 3 times a day, every single day, all the way until my due date. Here are my favorite products that I rotate through:
Bio-Oil is magical. And it's cheap, too! If you're going to get anything to help prevent stretch marks, get this! It's dermatologist-recommended for so many uses. And it's Teresa-recommended for pregnancy.
I've been using Bio-Oil for years in lots of different ways. Here is how I use it during pregnancy:
To help reduce stretch marks, I apply it once a day to my belly, sides, breasts, bum and thighs. I typically do it right before bed and let my body absorb it overnight. (Give it 5 min to soak in before actually getting into bed)
I apply it to the Melasma (dark spots) on my face at night underneath my moisturizer.
I also applied this product daily to my belly, breasts, bum and the back of my thighs. Usually in the morning because it's not as oily as the Bio-Oil.
This L'Occitane shea butter ain't cheap, but I swear it was *part* of the reason that helped me prevent stretch marks.
If you're getting stretch marks, don't stress, it's mostly genetic and out of your control. But nonetheless: keep your belly, breasts and thighs super moisturized with something like this shea butter to help your skin get back to normal after baby arrives.
I discovered this Hatch Belly Oil in my second pregnancy. And WOW is it incredible. It's a plant-based belly oil that's jam-packed with amazing ingredients for your stretching skin. It's more expensive than the others mentioned, but you also get a gigantic bottle that will seemingly never run out.
Maternity clothes are certainly not one-size-fits-all. Here are some pieces I found the most comfortable during my pregnancies! It's a variety of maternity clothes, normal clothes sized up, and little helpful tools to help wear what you already have.
Denim Waist Button Extenders
For my first trimester, I wore these on button extenders on my jeans to help fit into my jeans I already owned.
These didn't work much past 12-13 weeks, aka the "food baby" belly. But they were super handy if you don't want to get your maternity jeans out yet!
You can also pair this with a belly band to cover the buttons. I live in Florida and avoid extra layers since it's so warm, so I just work a longer shirt that covered it.
Maeband Waistband Extender
I was also able to wear some of my low/mid-rise denim through my 2nd trimester by using these waistband extenders by Maeband. They're really clever and comfortable!
Ingrid & Isabel Maternity Leggings
I very rarely splurged on maternity clothes. But these leggings by Ingrid & Isabel were an exception and I genuinely can't recommend them enough. I wore them almost daily in both of my pregnancies in my 2nd and 3rd trimesters. Both around the house and to workout in. They are super comfortable, very flattering, and worth every single penny!
Tip: they're skin tight, so size up if you want a looser fit.
Dresses, Dresses + More Dresses!
Give me ALL the dresses in my 2nd and 3rd trimesters. Especially the 3rd. I don't want any pressure on or around my belly unless absolutely necessary!
I wore a combination of maternity dresses, and sized up non-maternity dresses. Bodycon and maxi dresses are the most flattering on my body type, and is what I gravitated to the most. I have a whole blog post dedicated to my favorite dresses for pregnancy, check it out here!
Wearing a bra isn't ever ideal (in my opinion), but especially not when you're pregnant! I've been living in these nipple covers so that it's not so obvious when I don't have a bra on. You don't even know you're wearing them!
Morning Sickness Remedies
Oh, the dreaded morning sickness. If you're one of the lucky pregnant women that doesn't experience it, I envy you! I had it REALLY bad for the first trimester of both my pregnancies. And it was 24/7, not just in the mornings. Ugh. Just thinking about it makes me cringe.
This is something else that's not one size fits all, but here are the products that provided me with some relief and I hope they do for you, too.
I had a really hard time keeping down water or any sort of liquid in my first trimesters. This raspberry tea (with some honey added to sweeten it) was one of very few things I was able to enjoy.
Unisom SleepTabs + Vitamin B6
I was prescribed several different medications by my doctor to try and help my nausea and vomiting, but nothing worked.
The Unisom SleepTabs + Vitamin B6 combo worked better than anything else I tried, and it's over the counter so no prescription needed.
Take 10 to 25 mg of vitamin B-6 three times a day, every 6 to 8 hours. Take 25 mg of Unisom SleepTabs once before bed. (You can also take 12.5 mg of Unisom twice a day if you're alright with the drowsiness during the day, which is what I did.)
IMPORTANT: Make sure the active ingredient in the Unisom is doxylamine. Some Unisom formulations (like their SleepGels) the active ingredient is diphenhydramine, and it won't work. Make sure the box says SleepTabs and you'll be good to go.
These little anti-nausea wristbands do help provide some nausea relief. I didn't wear them all the time, I would mostly throw them on when nothing else was working. They are cheap and just something else you can try to see if they work for you.
Heartburn/Indigestion Remedies
Here are the two products I found most helpful with preventing and relieving heartburn and indigestion.
The best way to prevent heartburn and/or indigestion during pregnancy is to be completely cut out triggering foods (citrus, spicy or acidic) from your diet. Also, not sitting/lying down after eating. Go for a walk, if possible, to help your food digest.
Would it even be a pregnancy must-haves list without mentioning Tums?
My heartburn was something else the doctor prescribed a few different medications for. I tried them all, but nothing worked better than good-old Tums.
These chewable ones are much easier to take than the chalky ones. Just be careful you don't have too many as they can make you constipated. Just take one when you need some instant relief.
My friend recommended these Papaya Wafers to me during my second pregnancy and they work great for preventing heartburn! They won't give you heartburn relief after you're already having it, like Tums do. These are purely preventative.
You chew a few wafers after your meal and it helps prevent the heartburn from coming on. Obviously there are other factors involved and you'll want to still avoid foods that trigger heartburn (like citrus or anything spicy).
Using a birthing ball (or in my case, this exercise ball) might be one of your best pregnancy purchases. Here are some ways to use it:
Swap out your office chair for your exercise ball. It promotes good posture. And in the last few weeks of pregnancy, helps get baby into the correct position for birth.
After about 32 weeks, use the ball for gentle pregnancy exercises
Once your labor begins, sitting wide-legged on the ball helps open up your pelvis and hips and helps progress your labor
I know, it's random. But trust me on this one. Get a shoe horn.
You don't have to bend over or sit down to put your shoes on anymore. It's totally game changing.
Pregnancy-Safe Collagen Peptides
In my second pregnancy, I started putting this collagen peptides powder in my morning coffee or afternoon smoothie. Collagen helps your skin maintain its elasticity (and reduce stretch marks), helps with daily energy, and supports healthy hair and nails.
I hope you found this list helpful! You've got this, mama!
Sending you and your soon-to-be little one all my love.
What are your pregnancy essentials? Comment below!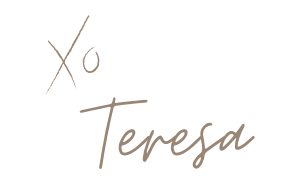 Thank you for taking the time to read my little space on the internet. I'm a digital creator, blogger & environmental advocate.

baby
,
baby bump
,
baby favorites
,
baby girl
,
baby items
,
baby must
,
baby must haves
,
baby products
,
baby products that make motherhood easier
,
baby registry
,
baby registry must haves
,
body
,
body pillow
,
bump
,
car seat
,
changing pad
,
changing pad liner
,
compression socks
,
diaper
,
diaper bag
,
diaper change
,
diaper pail
,
diapers
,
due date
,
favorite baby
,
favorite baby items
,
favorite baby products
,
first trimester
,
getting pregnant
,
haves
,
home
,
little
,
maternity clothes
,
maternity jeans
,
maternity pants
,
maternity products
,
mom life must haves
,
mom life top
,
mom must haves
,
moms
,
morning sickness
,
new baby
,
new mom
,
new moms
,
newborn
,
parents
,
pregnancy
,
pregnancy fashion
,
pregnancy journal
,
pregnancy must haves
,
pregnant
,
pregnant women
,
prenatal
,
prenatal vitamin
,
second trimester
,
skin care
,
stretch mark
,
support
,
third trimester
,
water bottle
,
weeks
,
white noise
,
white noise machine