Five Helpful WordPress Tools For Amateur Bloggers
I JUST finished designing THIS blog on WordPress.org. With this all fresh in my mind, I decided to dedicate this week's Friday Five to helping anyone else thats currently designing a blog, or about to start one. I feel confident you will find these five tools VERY helpful!
I absolutely loved the process of making this blog, but WOW it was a lot of work. And the WordPress.org platform is super confusing at first for amateur bloggers. I'm pretty certain I spent more time researching how to do things on Google and YouTube than I did actually making the site.
If you want to read more about why I redesigned my blog, check out this post! else
Rankmath gives each of your blog posts a score out of 100. You want the highest score possible to give your post the best chance of ranking.
The images shown here are screenshots of how I used Rank Math for this post. The keyword I chose is "amateur blogger." On the top right, you can see my score was 78/100. The items with the 'red X' were edits I needed to make to this post. Scroll to the second image to see my score go up to a 91/100 after making those edits. The higher the score, the better chance this post has to rank on the first page of Google when people search for the term "amateur blogger."
How do I choose keywords? I research them. Which is an entirely different topic of it's own. I use Keysearch for my research but there are free tools, too. If you already have a general idea on SEO, I recommend checking out Keysearch as it's extremely powerful. For amateur bloggers, do some simple Google searches to find free tools, but the main idea is you don't want to choose keywords that are too general because they will be too difficult to compete with.

Hey newbie blogger - you've got this!
I hope you enjoyed learning about these five tools to help you start your blog. I found them to be total game changers. Do you want to see more content on what it takes to start a blog? Let me know! I made some pretty common mistakes along the way and I'm happy to share more to help you avoid making the same ones!
If you have any questions, leave them in the comments below or shoot me a DM over on Instagram!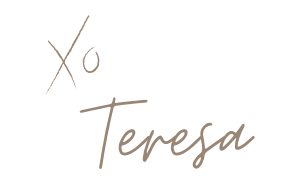 PS- this post is not sponsored and all opinions are my own (as always!)
Thank you for taking the time to read my little space on the internet. I'm a digital creator, blogger & environmental advocate.