For a 30 Day challenge, we will go through each day of the month and conquer a different, small task each day. I have also created a graphic for this 30 day challenge – you can print it out, display it somewhere where you'll see it each day, and cross off each item as you complete it!
What is a 30 Day Challenge?
30 days is the estimated time it takes for a person to change a habit. So a 30 Day challenge is an activity you participate in for 30 days in order to accomplish the goal of changing a habit.
These challenges can be super fun and motivating, and there's a challenge for everything! But in this post, we will be talking about the 30 day minimalism challenge. It is the perfect time to start this challenge with the holidays right around the corner and ending the new year with some new habits developed!
What is a Minimalist Person?
A minimalist person is someone who simplifies their life and strives to live a content and joyful life. This type of person lives a lifestyle with having and doing less than what an average person may have or do. A minimalist individual is aware of their values and what is meaningful to them, essentially they are intentional in their day to day lives in order to align with their values.
How Do I Start Minimalism?
Anyone can become a minimalist, and can start a lifestyle with it. You came to the right place, because this post is all about minimalism and the best way to start is to try a 30 day minimalism challenge! This challenge will give you a feel for what a minimalist person normally does and the daily habits of becoming one. Starting a minimalism lifestyle requires some self-awareness and a deep look at your life currently in all aspects. Minimalism is more than just decluttering your space and what you own, its a mental clarity, physical and emotional change.
Let's Get Started -- 30 Day Minimalism Challenge!
Be Present- Enjoy the little moments, don't be in a rush for anything, take a moment to appreciate the day and all it has to offer. Accept where you are now.
Be Grateful- (No complaining!) Make a gratitude list, and write down every little thing you are grateful for in your life! It can be big or small.
De-clutter & Donate Clothing Items- Go through your closet and drawers and make peace with the clothes that you no longer wear or don't fit, and be generous and giving by donating your things to the Goodwill, a homeless shelter or a consignment store.
Inbox De-Clutter- Take the time to delete unnecessary and unwanted mail from your email(s) account. Having thousands of mail you don't need is adding more space and storage you don't need.
Holiday Décor Purge- Get rid of all the holiday décor items that are sitting in your storage or garage, and be intentional about what items are useful, and that you want to keep for many holidays to come and keep it minimal to what you hold on to!
Cancel Subscriptions & Memberships- Unnecessary and unused subscriptions and memberships are only costing you money that you could be saving for something more valuable and important.
Clean Fridge- If you have spoiled milk, or food you don't eat its time to get rid of it, and replace it with foods you will actually eat so there's more room for storage and nothing is sitting in the fridge for too long. While you are at it, it wouldn't help to organize it!
Get Physical- Rather than driving or taking a mobile vehicle somewhere, try taking a walk or if you have bike take a ride at the park or down the street. Check out my 7 Day Yoga Challenge post for another physical activity you can try!
Avoid Spending- Go a day without spending a dime on anything! And reflect back to what it was like and how it made you feel.
Commit To One Task- Spend a day focused on one thing without getting distracted or multi-tasking.
Cook At Home- Breakfast, lunch and dinner make food from home ONLY!
Avoid Social Media- Take a break from social media, and allow your mind to be free from digital media.
Eat Mindfully- Be conscious of what you're feeding yourself, and eat light/small food portions.
Clean Car- Do a thorough deep clean on your car inside and out! Get rid of any trash or items that aren't needed. After you're finish top it off with a nicely scented smell.
Re-Evaluate Your Relationships- Take the time to evaluate the people in your life, and what purpose each relationship holds in your life.
Meal Prep- Make time to plan out your meals for the week!
Digital De-Clutter- Clear out any unused apps on your phone, and organize them. Delete some old photos or contacts of people you don't speak to. Do a social media cleanse, unfollow people or pages that no longer serve you.
Indulge in a Self-Care Day- Spend this time on you! Take care of yourself, and make yourself feel good.
Discover a Reusable Item- Find something in your house that can be reused that you normally wouldn't think about reusing. If you can't find anything at home buy an item at the store that you can reuse. Check out this post! Top 5 Reusable Products – Easy Beginner's Guide for reusable products to use!
Eliminate & Identify Negative Limiting Thoughts and Beliefs- Explore the thoughts and beliefs you hold in your mind. Contemplate if you have any thoughts or beliefs that need re- affirming. Affirmations can help replace negative thoughts and beliefs with time. Try writing down some positive affirmations that counter the negative thoughts and beliefs.
Clean Bathroom- Make the time to go through all the products and items in your bathroom that you don't need or use.
Be Selfless- Do something nice for a stranger or a close family or friend. Be generous and giving, or even volunteer!
Donate A Book- Go through your bookshelf and pick one book that you have already read and donate it to someone else who may enjoy it.
Be Patient- Be patient with yourself and others, take it slow and go with the flow.
Make A Budget- Create a budget worksheet and write down all your expenses. Get the free Every Dollar Budgeting App!
Prioritize Your Time- Say no to whatever is going to take up your time. Choose your time wisely to get things accomplished.
Be Intentional- Be intentional of everything you do, make something you do today have meaning, a purpose and aligns with your true values.
Journal- Write down your thoughts and feelings. Write down how your day went or how you would like it to go. Just be creative and free to write your thoughts down.
Have An Unplanned Day- Avoid making any plans, and being on a schedule. Instead, be a free- spirit today and do whatever the day leads you to do.
Rent, Purchase or Borrow A Used item- There is nothing wrong with having something that has already been used. Like the saying says, "One man's trash is another man's treasure."
What did you think of these 30 day minimalism challenge ideas? Let me know in the comments below! I'd love to hear your thoughts!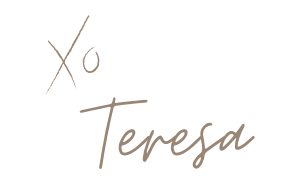 Thank you for taking the time to read my little space on the internet. I'm a digital creator, blogger & environmental advocate.