As someone who loves to travel and see different countries,
I have learned a lot about the importance of sustainable tourism over the years.
If we want to be able to visit beautiful destinations in the future and have them around for future generations, it is our responsibility to take part in more sustainable travel practices.
Check out the list below to read more about why sustainable tourism matters and simple ways you can travel more sustainably!
Click to Navigate the Post
What is Sustainable Tourism?
To travel sustainably means to focus on experiencing the local culture and community without disrupting it. This means living like a local; eating where locals eat, using the same mode of transportation, and avoiding experiences run by large corporations.
Prior to traveling, plan ahead and research sustainable tourism events and experiences for your destination. Many will be part of the Leave No Trace initiative, or talk about what their protocols are that make them a sustainable business.
Examples of Sustainable Tourism
Staying at a sustainable rental.
ECOBNB find sustainable rentals that meet their strict criteria
Touring with a sustainable company.
For example, Wavelength is an Australian Great Barrier Reef tour company that enforces reef-safe policies like no touching wildlife, smaller group sizes and sunscreen approved for delicate coral.
Leave No Trace
Something everyone should practice no matter where you are but, especially while traveling. Do not litter, minimize plastic waste, and do not harm the natural environment.
What are the Benefits of Sustainable Tourism?
Mass tourism is straining on the local communities, environment and resources. By choosing locally run attractions and experiences, it keeps the local workers employed and provides economic stimulation to their local community. The money you spend directly supports them instead of an internationally run company, which is more invested in profit margin than contributing to the local economy.
It also means that the businesses you're supporting are in-tune to what is best for the natural resources and wildlife in that area. There is less land destruction, more animal conservation, and local employment growth.
Offsetting Your Carbon Emissions
One of the easiest and most immediate ways to travel sustainably is to find ways to offset your carbon emissions.
What does it mean? When you buy a carbon offset, the money goes to pay for a reduction in greenhouse gases that have already occurred. You're essentially funding new projects that will reduce carbon emissions and supporting renewable energy, energy efficiency and reforestation programs.
This can be done by opting in to pay an additional fee with your airline, or by donating to one of many different organizations who support offsetting carbon emissions with specific projects. Cool Effect is an organization that has excellent information on how to do this with their program! You can also calculate carbon emissions for your travel right on their site!
Sustainable Travel Products
An easy way to make travel more sustainable is to bring key re-usable items with you.
Here are some of my favorites!
Have you thought about how travel impacts your favorite places to visit?
Let me know what type of sustainable tourism options are at your favorite destination in a comment below!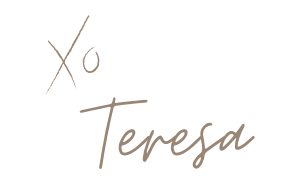 More Sustainability on the Blog
Thank you for taking the time to read my little space on the internet. I'm a digital creator, blogger & environmental advocate.