Minimalist Christmas Gifts Everyone Will Love
If you are shopping for the minimalist in your life or not sure what to buy the person who doesn't want anything, you are in the right place! I have all the best minimalist Christmas gifts everyone will love. Holiday shopping just got easier!
Check out my recommendations below!
Click To Navigate The Post
Edible Arrangements
I have never met anyone who doesn't love a beautiful fruit bouquet and nobody does it better than Edible Arrangements.

Personalized Stationery from Minted
Minted is the one-stop shop for personalized paper goods. They have beautiful designs and are easy to customize!


Gourmet Gift Sets
What does your recipient really love?
Find a gourmet option they wouldn't splurge on for themselves.
Here are some of my favorites:
-A sampler set for tea lovers
-Infused salt sampler for the aspiring gourmet chef
-A cornucopia of chocolate for the choco-holic.
Paint by numbers
You can purchase one of their ready made kits from a variety of categories like landscapes, animals, famous paintings and abstract or upload a photo for a custom painting experience! Once finished they can hang and enjoy their artwork.

Wreath Making Kit
The Sweetwater Farm in Michigan ships wreath making kits all across the country and includes an instructional video. They provide everything you need for the wreath and the video is able to be viewed anytime so the recipient can go at their own pace.

Masterclass
Masterclass is a website that hosts master classes with some of the most respected leaders in their field. Take cooking lessons with Gordon Ramsay, leadership skills advice from Anna Wintour, makeup tutorials with Bobbi Brown or acting lessons with Natalie Portman and so many others! Masterclass currently has a promo running for a buy one, get one free yearly subscription, so you could even give yourself a membership for free!

Skillshare
The best gift you can give a creator! Maybe you know an entrepreneur working on their graphic design skills or someone interested in video editing. Skillshare offers classes on dozens of skills and business building courses, this is perfect for the budding and experienced business owner and entrepreneur!

Streaming Service
Try gifting a paid subscription to a service they already love! You know they enjoy the service so let them have 6 months or a year free by purchasing a gift card for their service of choice and pair with some popcorn and binge watching worth treats!

Photography Session With a Local Photographer
This is a great way to support a local entrepreneur and provide the recipient with something they can treasure for years to come. Whether it is a family photo session or a solo branding session for their business, this is a fun gift to give someone who cherishes photographic memories.
Spa Day
Who doesn't love a spa day experience? Gifting a day of massage therapy or a facial is also giving the gift of relaxation, which is better than money can buy!
There are so many subscription options to choose from these days,
here are a few of my favorites!

Petit Vour– All the best vegan and cruelty-free beauty products delivered right to your door!

Green Chef– Organic, pre-prepped ingredients and thoughtful packaging make meal planning easier than ever!

Misfits Market– Help fight food waste with discounted organic produce. They source rejected fruits and vegetables and save them from being trashed just because their appearance isn't perfect. You purchase at a discount and everybody wins!

Frank and Oak– Eco-friendly clothing you can try out and only pay for what you keep!

GlobeIn– Ethically sourced handmade products from around the world. Empowering artisans with paying them fair wages and increasing demand for their products.

greenUP– Sustainable products and items perfect for the eco-conscious friend or family member.


For Kids:
KiwiCo– If you don't know what is an age appropriate gift, Kiwi Crate has a box for every age, select the age and they do all the work providing the perfect STEM activity box!

Literati Books– 5 books delivered each month and then pick the ones they like the most and pay to keep or send them all back and get a new batch! They also have an adult club.

Sensory TheraPlay Box– For those with a sensory disorder, learning disabilities or spectrum disorder, this box is filled with occupational therapist approved items and is available for children, teens and adults.
There you have it!
You are ready to cross off everyone on your list and sit back and enjoy the holidays!

Wanting to gift something pretty and personalized? Check out these 3D Crystals that I love!
Looking for more ideas?
Have a more sustainable holiday season with tips from my Eco-friendly Holiday Guide
Happy Holidays, Everyone!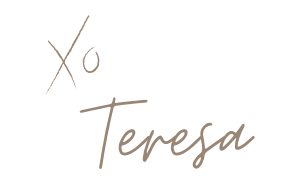 Thank you for taking the time to read my little space on the internet. I'm a digital creator, blogger & environmental advocate.